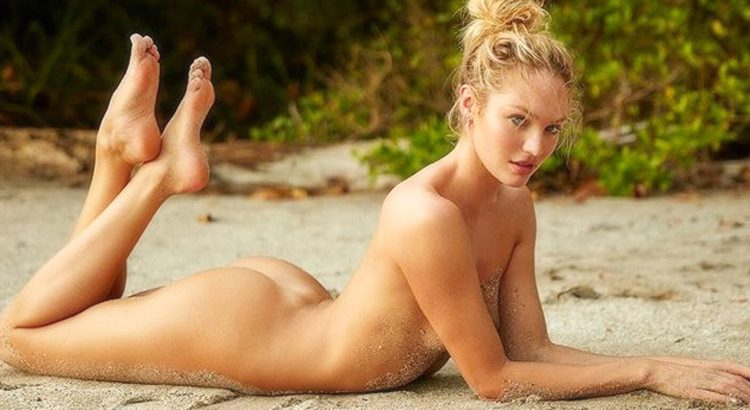 We wanted to make a list of celebrities who posted bikini photos. During our research we found a lot of nude celebrities on Instagram instead, so our list has changed! The total nude is not allowed on Instagram, but these beautiful women have gone very close…

Emily Ratajkowski

[from Instagram]
The first on the list could only be her: Emily Ratajkowski. She gives a lot of shots to her fans and a good number portray her with very few clothes. This is the last shot of 2018.
Kim Kardashian

[from Instagram]
Kim Kardashian is the queen of nude-selfies. We have chosen one, but her instagram profile is very rich in hot images and visit it too often could get you a tendinitis.
Kourtney Kardashian

[from Instagram]
Kourtney Kardashian has posted some pictures made for a GQ Mexico service. Someone criticized her, but she said in a Page Six interview: "I am very comfortable in my own skin, I like to be naked in my house and I think it is important to show positive images of our body".
Khloe Kardashian

[from Instagram]
Still Kardashian. Khloe Kardashian posing completely naked lying on a body of water. Following the Kardashians on social media is mandatory!
Ashley Graham

[from Instagram]
We like all women. Every woman has something beautiful. If you are one of those who don't appreciate curvy women, maybe you should follow Ashley Graham and her photos posted on Instagram.
Demi Lovato

[from Instagram]
The singer Demi Lovato has decided to pose for photographer Patrick Ecclesine with "no makeup, no clothes, no retouching". And she sent us a reminder on Instragram.
Rihanna

[from Instagram]
Another Instagram profile that never disappoints is that of the singer Rihanna. She offers us sensual shots almost every day and it was not easy to choose one.
Bella Hadid

[from Instagram]
Bella Hadid, American supermodel of Palestinian origin. Another woman who offers stunning shots in her profile. We follow her daily and we advise you to do the same.
Justine Mattera

[from Instagram]
If you are a lover of nude Italian celebrities, Justine Mattera constantly posts supersexy photos. We follow many actresses of the Italian scene, but Justine is our favorite.
Ariel Winter

[from Instagram]
Maybe there's too much foam in Ariel Winter's tub. We were watching photography for a long time, in the hope that the foam would melt…
Lady Gaga

[from Instagram]
Lady Gaga nude is not something rare, but it's always nice to look at this icon of music when she is without clothes. It's easy to find images like this on her profile, so do not forget to follow her.
Paris Jackson

[from Instagram]
Paris Jackson is an actress, singer, model… And in this picture she's also quite naked. Until now she has not yet undressed in a movie or TV series, so if you want to see her body without clothes you have to come to her profile.
Chrissy Teigen

[from Instagram]
She is Christine Diane Teigen Stephens, but we all know her simply as Chrissy Teigen. She's an American model with half Thai and half Norwegian origins. We are happy she shares with us this bathroom moment.
Cara Delevingne

[from Instagram]
Cara Delevingne started her career as a model, but currently she decided to devote herself only to the cinema. We adore her and we follow her carefully waiting to see some of her nude sequences on the big screen.
Candice Swanepoel

[from Instagram]
Another supermodel, this time South African. Candice Susan Swanepoel, better known as Candice Swanepoel, knows how to excite her audience. Her profile is a triumph of artistic nudes, sexy dresses, swimsuits, bikinis…
Tara Reid

[from Instagram]
Let's go back to the actresses, with the blonde and sensual Tara Reid. Her Instagram profile is particularly chaste, but a few years ago she surprised everyone by posing naked to wish a happy new year to her followers.
Jennifer Lopez

[from Instagram]
Jennifer Lopez is always sexy. Always. Every time we look at her, we fall in love. But when she wears this black velvet dress that leaves her half naked, we get the blood from the nose.
Bella Thorne

[from Instagram]
Ok, it's not naked, but that black turtleneck really shows a lot. Do you see the piercing? Not the one in the nose, the other…