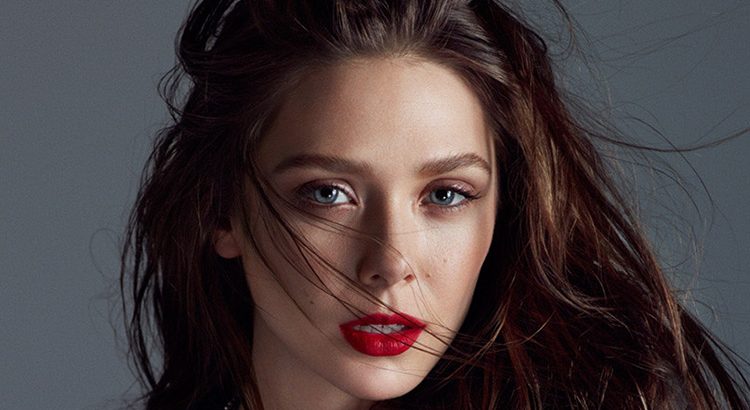 There are only a few days left before the first part of the last chapter of the Avengers is released. Thanos's threat will put the superheroes of the Earth in great difficulty and will fill cinemas with nerds, comics readers, science fictionand special effects lovers… and there will be us too, the fans of nude actresses! The Avengers in fact include a fair number of beautiful girls, including members of the group, guest members, SHIELD staff and various relatives. The union with the Guardians of the Galaxy will bring in this film also Gamora, her sister Nebula and Mantis. And while we look at all these fabulous women wrapped in their costumes, we ask ourselves: is it possible to see them naked?
The answer is yes, or almost always yes. And we offer you a brief guide to movies in which the alter egos of your favorite superheroine have shown themselves without veils.

Scarlet Witch nude, or Elizabeth Olsen nude, can be found in a couple of very interesting films: Oldboy and Martha Marcy May Marlene.
When Black Widow does not deal with super-criminals and space threats, she's Scarlett Johansson and to watch Scarlett Johansson naked, we can't miss the sequences taken from Under the Skin. Many breathtaking scenes, including full frontals!
Zoe Saldana, the green-skinned Gamora alien, has shown herself very little to the camera. But there are some opportunities to see her naked, thanks to the short sequences of the film Colombiana and Nina.
Even her sister Nebula, alias Karen Gillan, didn't undress a lot. The only remarkable scene with her tits in the wind is the one in the movie Not Another Happy Ending.
There are not only superheroines to excite our thoughts, though. The SHIELD agent Maria Hill is really a sexy bomb, for example. She is played by Cobie Smulders, who has never done nude scenes until now, except for a nipple that slips out of her nightdress in The Long Weekend.
And again Pepper Pots, the fiancé of Tony Stark / Iron Man, played by Gwyneth Paltrow. Luckily for us, Gwyneth Paltrow nude is not rare to see. We prefer her in the films Sylvia and Shakespeare in Love.
Peter Parker / Spiderman's aunt, Marisa Tomei, is often nude. The two films we love most are The Wrestler and Before the Devil Knows You're Dead. If you want to watch Marisa Tomei naked the scenes from these two beautiful films are truly unmissable.
Perhaps they will not be featured in Infinity Wars, but another pair of heroines are about to enter the world of Avengers, namely The Wasp and Captain Marvel, played respectively by Evangeline Lilly and Brie Larson. Unfortunately, both of them have stripped very little.
For Evangeline Lilly we have to settle for some sexy bikinis in the Lost TV series, while Brie Larson's only nude is in the film Tanner Hall. We are waiting hopeful for a few inches of extra skin in the next film.
One last note: do you want to see Thor's ex-girlfriend naked? Then look at the clips taken from Closer and Hotel Chevalier. She is Natalie Portman, for those who have lived until today on the planet Sovereign.