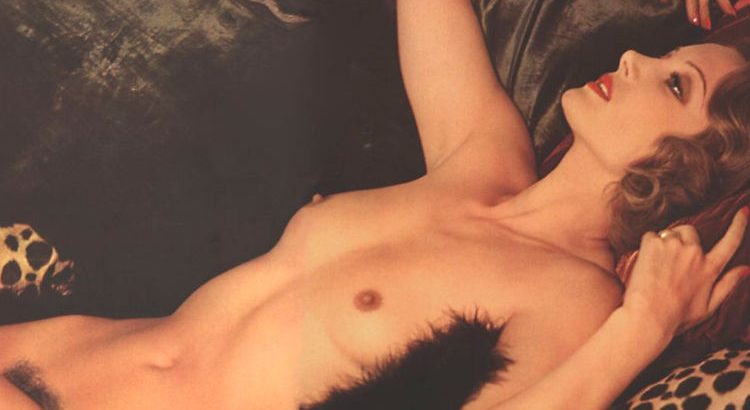 Here's the second Best Of, with what we consider the must-see sequences of nude cinema. After Edwige Fenech, another icon of sensuality: Barbara Bouchet. This actress has starred in many films, from erotic comedies to authorial masterpieces to TV dramas. It was a tricky task to choose from dozens of films, but these are our most beloved scenes.
Liquirizia (1979)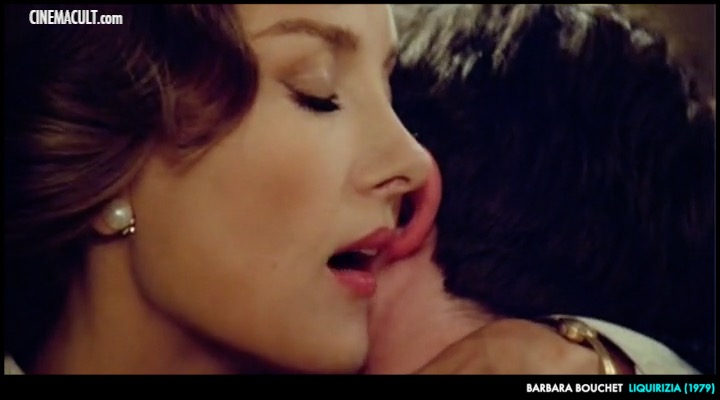 Barbara Bouchet didn't always turn us on by taking off her clothes. With her facial expressions, the actress performed some very horny sequences, such as the oral sex scene in the film Liquirizia. A guy goes down between her legs, she enjoys it, and so do we.
Come perdere una moglie e trovare un'amante (1978)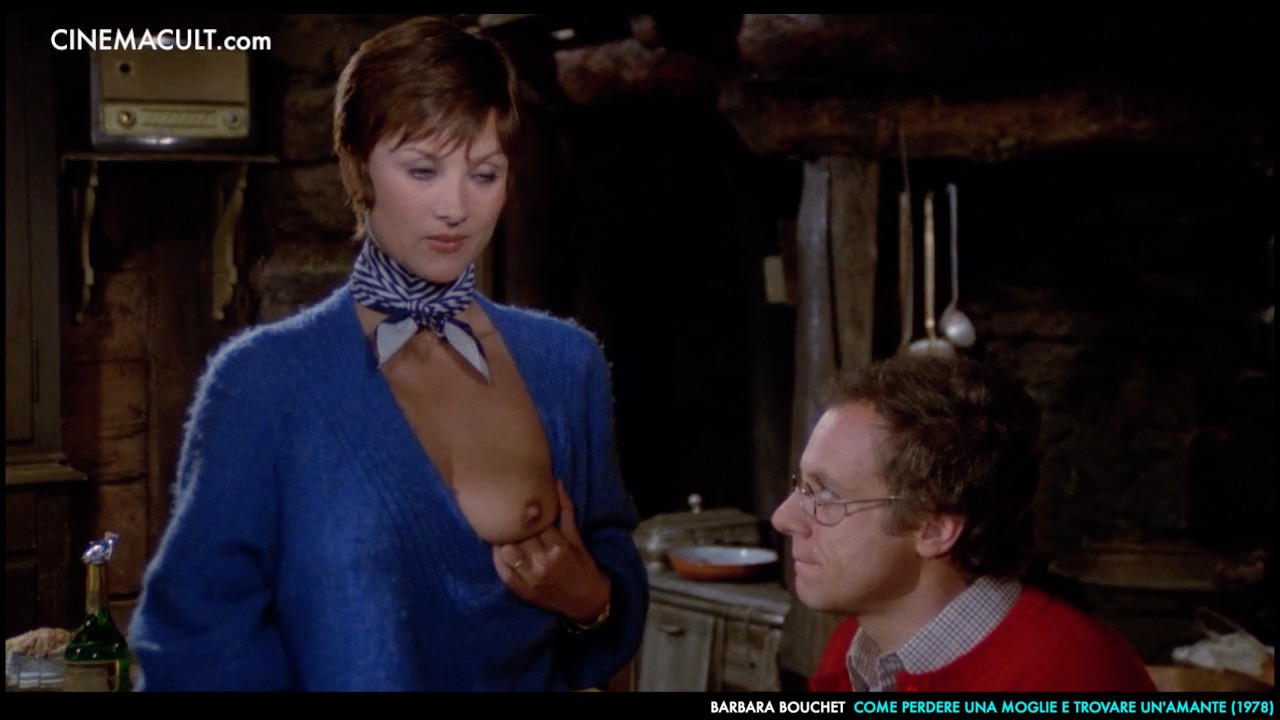 In this film, Barbara Bouchet undresses very little, but the scene in which she offers her boob to the main character for him to nurse is among our favorites. The film features the actress as a brunette with short hair: very intriguing.
Per le antiche scale (1975)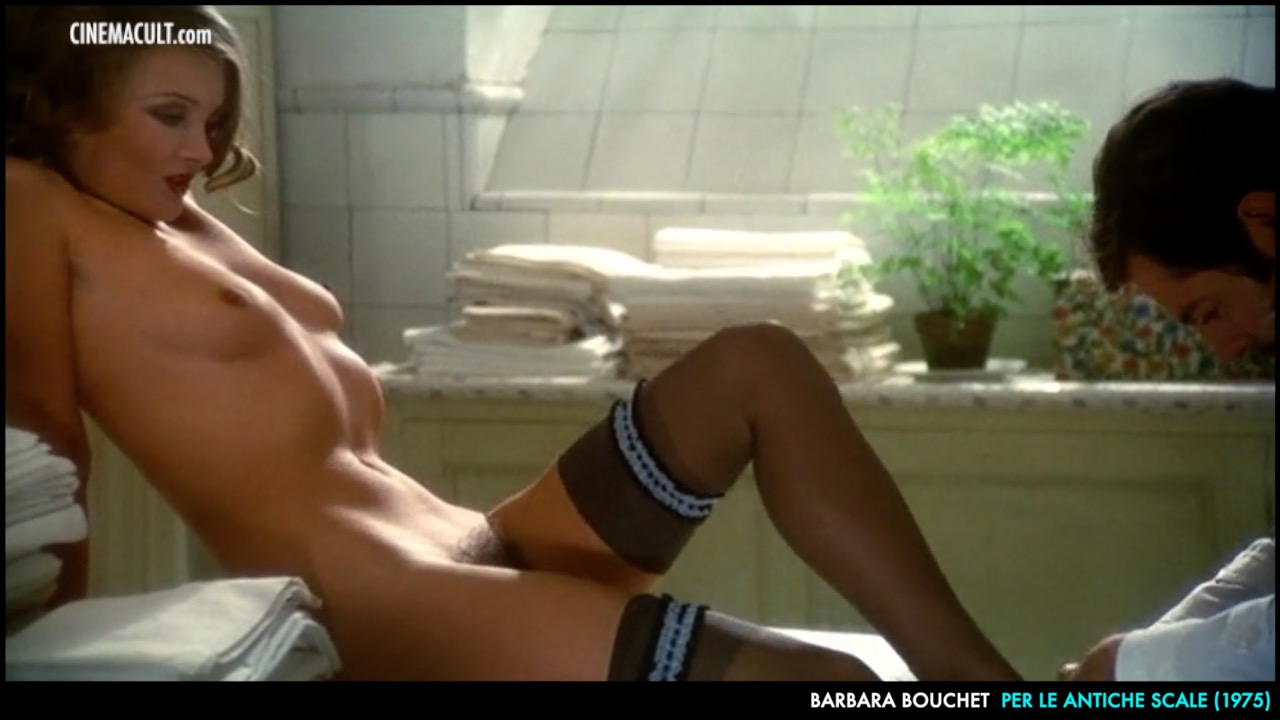 Things start to get hot with this full-frontal nude of Barbara Bouchet, sitting on a table while a doctor puts on her black hold-up stockings. She proudly shows off her body, then stands up and starts playing with the man. Top scene.
40 gradi all'ombra del lenzuolo (1975)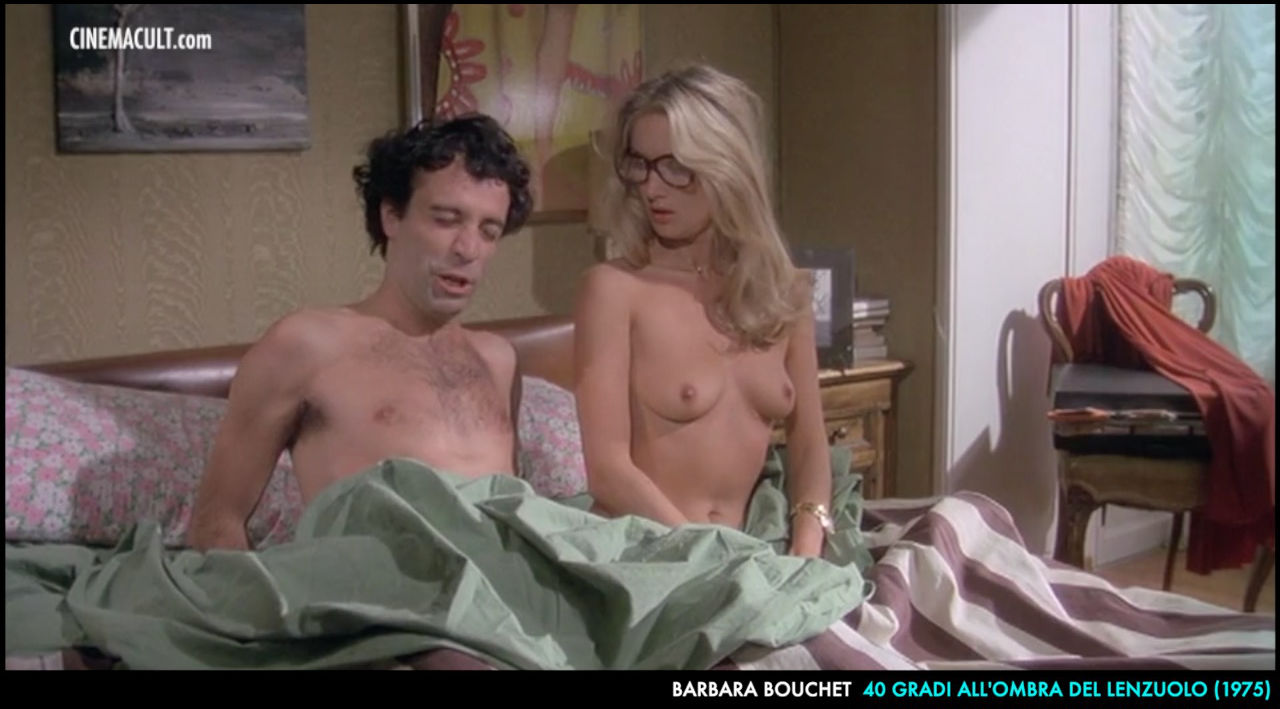 We also mentioned this film for Edwige Fenech's Best Of, and it's indeed a fabulous vessel of nude actresses. It's an episodic film, and in the episode with Barbara Bouchet we can see her naked and beautiful, with long blond hair, in a couple of very memorable scenes.
L'amica di mia madre (1975)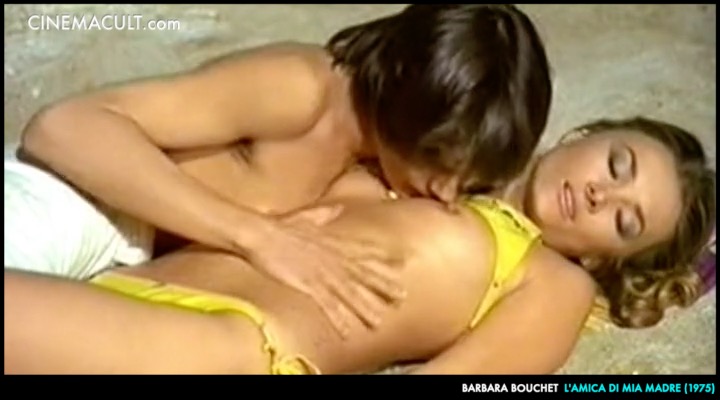 Barbara in the femme fatale version seduces her friend's son. This film is rarely seen, with only a VHS release and a few television airings. Barbara Bouchet takes her clothes off during the movie, being watched by the landlord. Fortunately, there is the final intercourse.
L'anatra all'arancia (1975)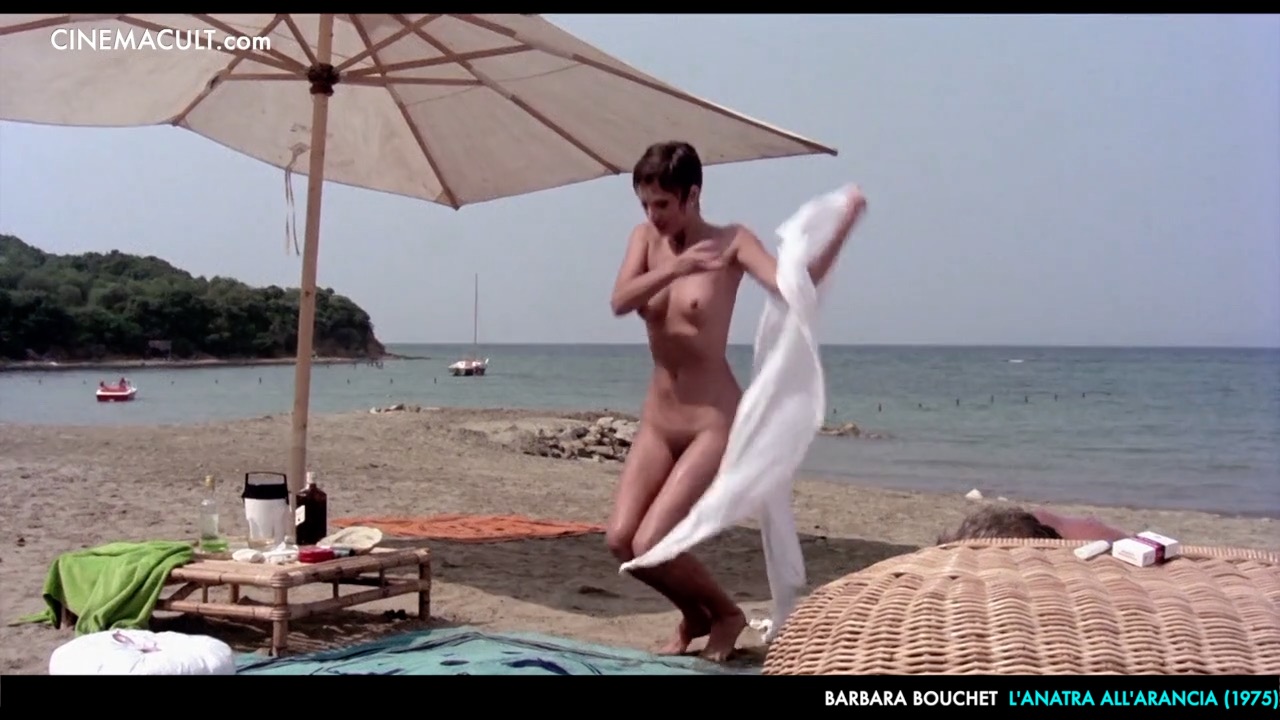 Another film with fabulous scenes and a couple of full-frontal nudes by Barbara Bouchet. The actress emerges from the water like a mermaid and shows us her breathtaking body as she makes her way to the beach. This is not the only scene in the film worth mentioning. The moment Monica Vitti removes a bee stinger from Barbara's ass is also very interesting.
Quelli che contano (1974)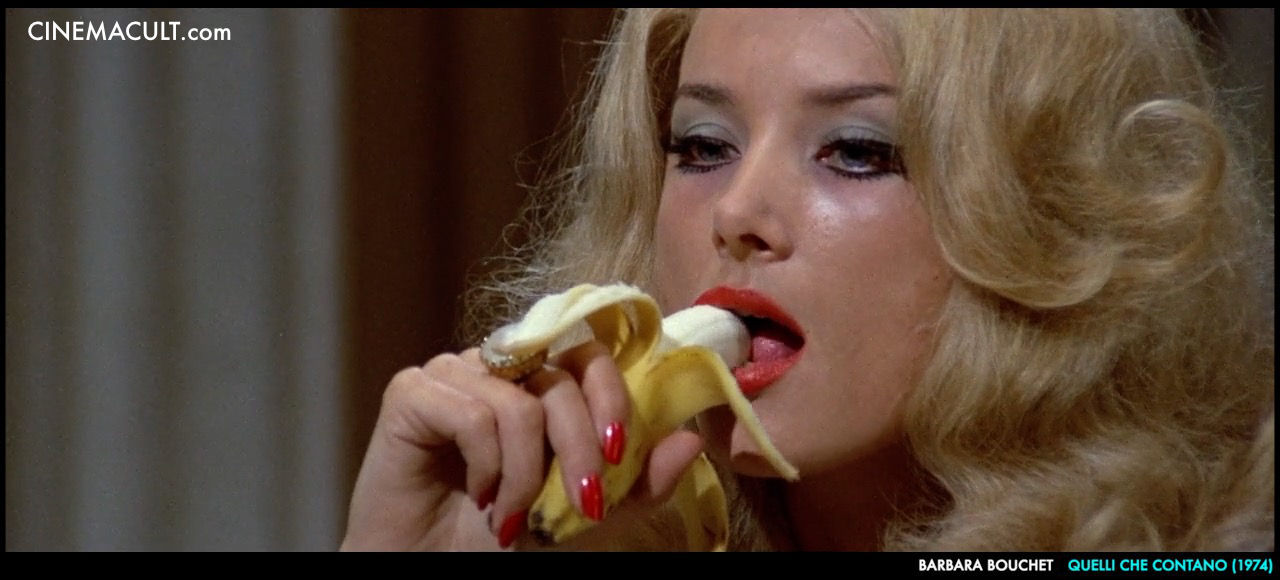 Despite the fact that Barbara Bouchet undresses very little in this film, there is a sequence where she eats a banana that is instantly exciting. During the scene, the actress sucks and bites the banana, and the viewer's imagination is ignited.
Alla ricerca del piacere (1972)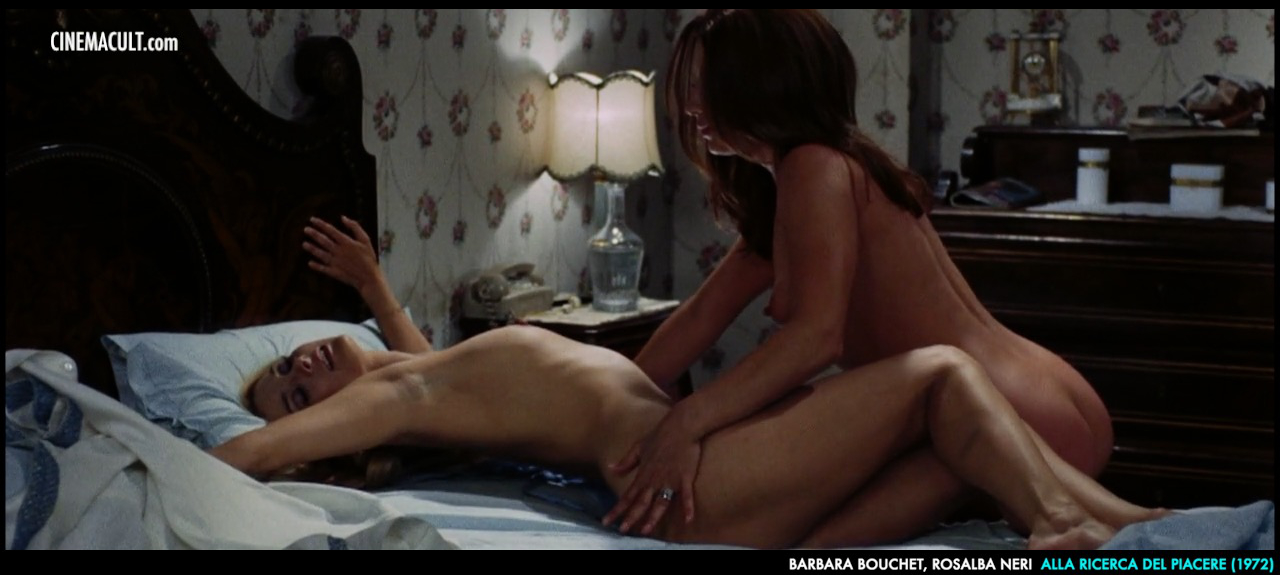 A must-see film for all Barbara Bouchet fans, giving us full-frontal nudes and lesbian sequences with Patrizia Viotti and Rosalba Neri. It's hard to decide whether we are more excited by the sequence of Barbara and Patrizia making out under the water of a waterfall or Barbara and Rosalba caressing each other on a bed.
Milano Calibro 9 (1972)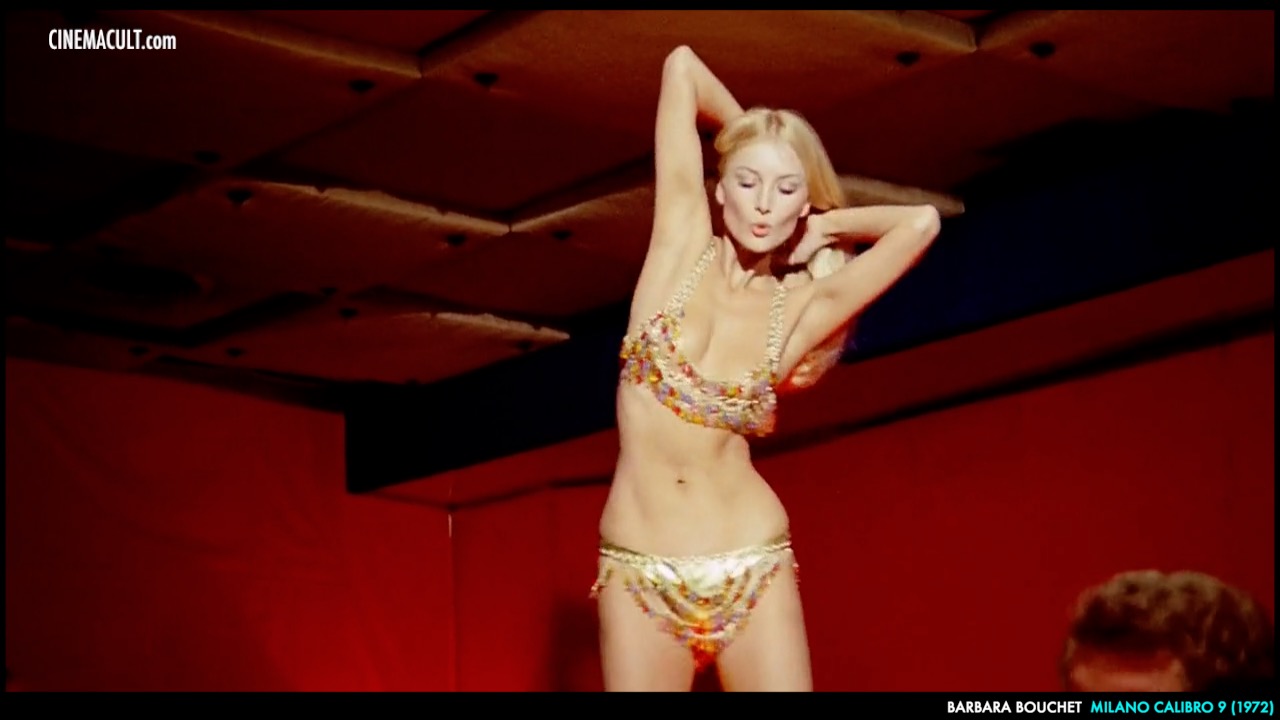 Ok, there is no Barbara Bouchet nude in this film, but there is one of the most iconic sequences of this actress: the barefoot dance on the table, wearing a shiny bikini. A mythical scene in a mythical film.
Una cavalla tutta nuda (1971)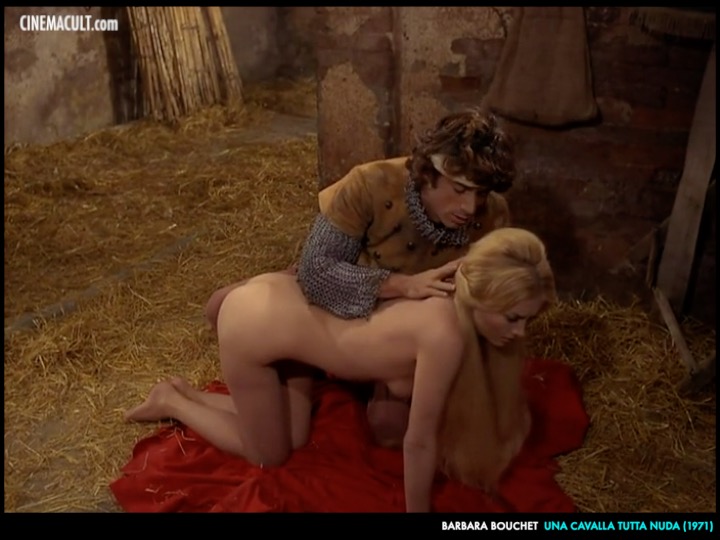 We can't help but include this film among our favorites. The nude sequences are few, but there is Barbara Bouchet doggy-style in a haystack, with long blond hair and a perfect ass!